LOCAL Jobs

Find Job Ads

Job Fairs

Career Centers

Libraries

Resumes


Career Guides


Salary Info


Hidden Jobs


Ask Electra


Search Site

CALIFORNIA
- Los Angeles
- Sacramento
- San Diego
- San Francisco

About JobStar
Privacy Policy
Contents

Looking for a job or planning a career in the SAN DIEGO Area?

You're in the right place for LOCAL job openings, career assistance and information for the Southern California Counties of San Diego and Imperial.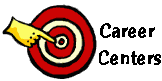 EAST SAN DIEGO COUNTY
East County Career Center
San Diego Workforce Partnership
924 E. Main St.
El Cajon, CA 92021
(619) 590-3900
One-Stop career center. Referrals to jobs/training, job search assistance, career assessment & counseling, GED classes, computer labs.
COST: Free, some services require eligibility.
Cuyamaca College Career Services
900 Rancho San Diego Parkway, A-200
El Cajon, CA 92019
(619) 660-4450
Career library, career development, job search, vocational assessment, resume writing & interview skills. Career Center services available to students and community members.
Job Placement Center services available to students and former students.
COST: Free.
Grossmont College Career Center
Rm. 627, 8800 Grossmont College Dr.
El Cajon, CA 92020
(619) 644-7614
Computer job training for popular software programs and hardware technicians. New program for web site developers. Disabled clients registered with the California Department of Rehabilitation.
COST: Free if eligible.
---
Page last updated: 1:03 PM on 5/8/09