LOCAL Jobs

Find Job Ads

Job Fairs

Career Centers

Libraries

Resumes

Career Guides

Salary Info

Hidden Jobs

Ask Electra

Search Site

CALIFORNIA
- Los Angeles
- Sacramento
- San Diego
- San Francisco

About JobStar
Privacy Policy
Contents

Looking for a job or planning a career in the SACRAMENTO Area?

You're in the right place for LOCAL job openings, career assistance and information for the Northern California Counties of Alpine, El Dorado, Mono, Nevada, Placer, Sacramento, Sutter, Yolo & Yuba.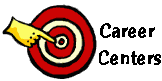 YOLO COUNTY
Internship and Career Center
University of California, Davis
One Shields Ave., 2nd and 3rd Floors of South Hall
Davis, CA 95616
(530) 752-2855
Placement and internships for UCD students; access to local and nationwide job listings.
COST: Job listings are free to the general public.
JobCorps
(800) 733-5627
California, is available for public access. Job search workshops, resume
COST: Free if eligible.
West Sacramento One-Stop Center
500-A Jefferson Blvd., Ste 110
West Sacramento, CA 95605
(916) 375-6300
Career assessment, job search, resume assistance, interview preparation, job training.
COST: Free.
Woodland One-Stop Center
25 N. Cottonwood St.
Woodland, CA 95695
(530) 661-2750
Workshops on job search skills for everyone, including ESL learners. Contacts with other job assistance agencies in the community. Call to attend orientation.CALJOBS, a computer system that lists job openings throughout California, is available for public access.
COST: Free.
---
Page last updated: 1:18 PM on 5/8/09