LOCAL Jobs
Find Job Ads
Job Fairs
Career Centers
Libraries

Resumes


Career Guides


Salary Info


Hidden Jobs


Ask Electra


Search Site

CALIFORNIA
- Los Angeles
- Sacramento
- San Diego
- San Francisco

About JobStar
Privacy Policy
Contents
Looking for a job or planning a career in the SAN FRANCISCO Bay Area?

You're in the right place for LOCAL job openings, career assistance and information for the Northern California Counties of Alameda, Contra Costa, Marin, Monterey, Napa, San Francisco, San Mateo, Santa Clara, Santa Cruz, Solano & Sonoma.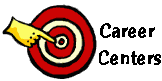 SONOMA COUNTY
Employment Services
Goodwill Industries of the Redwood Empire
651 Yolanda Ave.
Santa Rosa, CA 95404
(707) 523-0550 Ext. 253
Services to persons with barriers to employment. Vocational assessment, training, job placement.
COST: Free if eligible.
Job Link One-Stop Center
Sonoma Co. Human Services Department
2245 Challenger Way
Santa Rosa, CA 95407
(707) 565-5550
One Stop Center-Job search workshops, Job Club, career resources, office equipment, Internet access available. Job training support and assistance for eligible applicants. EDD services for variety of programs. Open to all.
Sonoma County Youth@Work for youth aged 14-21.
COST: Free. Eligibility requirements for some programs.
Job Search Resource Center
Vietnam Veterans of California
2455 Bennett Valley Rd., B-117
Santa Rosa, CA 95402
(707) 578-8387
Services for unemployed vets of all eras. Vocational counseling, training, workshops, job club, job board, phones, fax, computers, job search support. Workshops open to public.
COST: Free to vets. Workshop fees for public.
Santa Rosa Junior College Career Center
1501 Mendocino Ave., Bussman Hall, Rm. 1440
Santa Rosa, CA 95401
(707) 527-4941
Career library, career counseling, job listings, workshops, EUREKA, SIGI+, Discover assessments. Job search assistance. Employment Center, Re-Entry services. CalWORKS programs. Open to all.
COST: Free; fees for some services.
Sonoma County Job Link Partners
On-line "one-stop" resource provides access to Sonoma County information and services for job seekers, employers and the unemployed.
COST: Free online service.
---
Page last updated: 4:24 PM on 5/8/09