LOCAL Jobs
Find Job Ads
Job Fairs
Career Centers
Libraries

Resumes


Career Guides


Salary Info


Hidden Jobs


Ask Electra


Search Site

CALIFORNIA
- Los Angeles
- Sacramento
- San Diego
- San Francisco

About JobStar
Privacy Policy
Contents
Looking for a job or planning a career in the SAN FRANCISCO Bay Area?

You're in the right place for LOCAL job openings, career assistance and information for the Northern California Counties of Alameda, Contra Costa, Marin, Monterey, Napa, San Francisco, San Mateo, Santa Clara, Santa Cruz, Solano & Sonoma.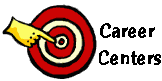 NAPA COUNTY
Career Center
Napa Valley College
2277 Napa-Vallejo Hwy., McPherson Administration Bldg., Rm 1334
Napa, CA 94558
(707) 253-3050
Resource library, career and vocational guidance, assessment, EUREKA, workshops, job postings, job placement, re-entry services. Open to all.
COST: Free.
Napa County Employment Connection
1700 Second St., Ste. 378
Napa, CA 94559
(707) 259-8764
One-Stop-Center. Career counseling, skills assessment, job search workshops, classroom and on-the-job training, learning lab, career resource center, referrals. Open to all. CalWorks programs.
COST: Free. Eligibility requirements for some programs.
---
Page last updated: 12:43 PM on 5/8/09